All Hallows Spoils Home Openers for Freshman & JV Basketball
Friday, December 1, 2017 – Playing in their first home game of the young season on,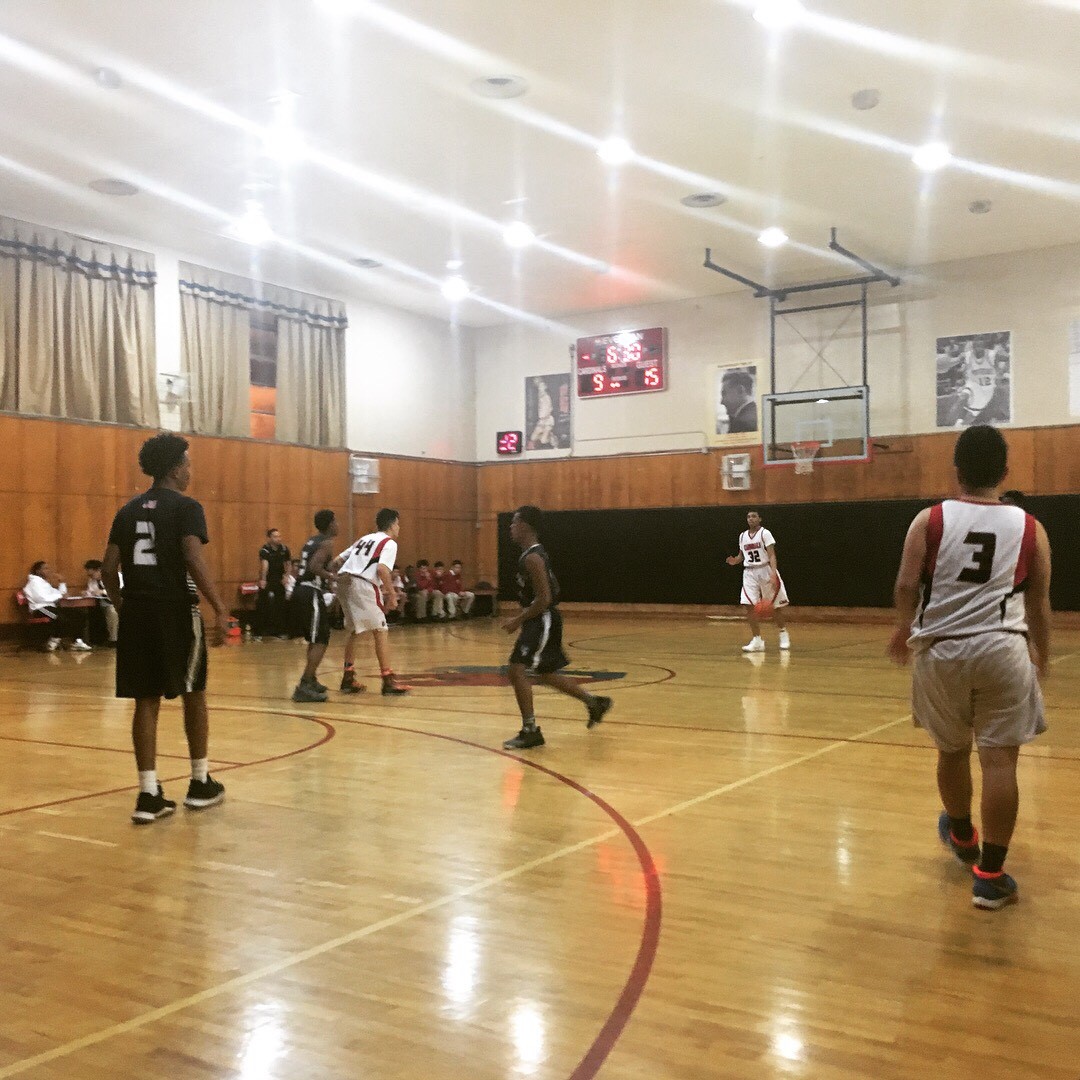 the freshman Cardinals (1-3) would overcome early deficits to storm back into a highly competitive game against All Hallows before eventually suffering a 66-54 defeat. The Cardinals were led by Branden Pannell, who tallied 15 points while Alijah England added 12 points. The Freshman return to action on Wednesday at home vs. Msgr McClancy at 4:30pm.
Following the freshman game, La Salle JV Basketball (0-1) fell 48-33 to All Hallows in their season opener at home. Early on, the Cardinals couldn't capitalize on open opportunities but were sure to remain focused on defense which led to a 20-10 deficit going into the half. Showing true grit, the Cardinals shortened
the deficit for a score of 34-28 in the 4th but a barrage of turnovers and fouls led to a 14-5 run by All Hallows to close out the game.
The JV Cardinals were led by Amadou Kouyate with 13 points followed by Theo Noble with 11 points.
JV Basketball is back in action at home on Wednesday, December 6th at 6pm.
https://www.lasalleacademy.org/wp-content/uploads/2020/06/logo.jpg
0
0
Caitlin Kerwin
https://www.lasalleacademy.org/wp-content/uploads/2020/06/logo.jpg
Caitlin Kerwin
2017-12-04 09:33:25
2017-12-04 09:33:25
All Hallows Spoils Home Openers for Freshman & JV Basketball